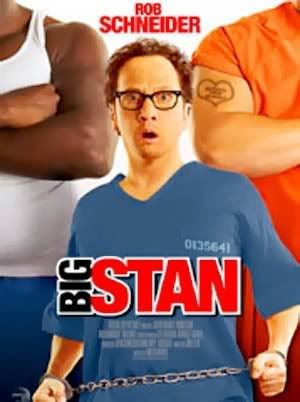 My Rank : ***** (Interesting!!)
Big Stan merupakan salah satu agen pengembang suatu area yang terkenal, yang lihai dalam meyakinkan orang. Suatu hari, Big Stan ditangkap polisi dengan tuduhan telah menipu orang dan dimasukkan kedalam penjara.
Penjara merupakan tempat orang yang tidak dapat menyalurkan hasrat seks. Big Stan ketakutan pada saat dipenjara, Dia akan diperkosa oleh teman-teman sekamarnya. Karena begitu ketakutannya, sehingga Big Stan ini mencari orang yang mampu mengajarinya beladiri. Kemampuan ini akan digunakan saat di penjara.
Pada saatnya, Big Stan masuk ke penjara tersebut dan disegani karena keahliannya dalam bela diri. Disana ia menyadari bahwa ada sesuatu yang tidak beres. Disana pun ia menemukan teman-teman sejati yang sangat menyayanginya.
Film ini cukup bagus untuk ditonton, dengan komedi konyol nya.
Just watch it! :)
----------------------------------------------------------------------------
Lucy and Edmund Pevensie return to Narnia with their cousin Eustace where they meet up with Prince Caspian for a trip across the sea aboard the royal ship The Dawn Treader. Along the way they encounter dragons, dwarves, merfolk, and a band of lost warriors before reaching the edge of the world.
Reference :
IMDB